And so it has finally happened, Sachin Tendulkar is actually going to retire.
It was nice of the BCCI to rig a nice friendly home series against the cuddly West Indies instead of having to enjoy his farewell cake against the demonic Dale Steyn, a series of ducks does not make an ideal farewell.
But in truth, this man does deserve to go out in any way he wishes. In terms of the great things he has achieved you can number crunch all day and talk about the smashed batting records, but there is much more to Sachin Tendulkar and these are the things he should really be remembered for:
1. Surviving This Long
Maybe he should have
retired already
, but nonetheless to still be playing is truly something to behold. The man is 40 years old and debuted at 16, a 24 year old career which began in 1989 before most current players even worked out how to hold a bat.
Tendulkar 1994 ©
msn.com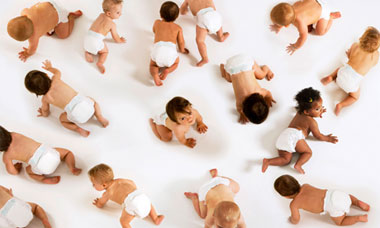 Indian U-19 Team 1994
The young often promise a lot and fizzle out (Irfan Pathan) while others get fat and fizzle out (Sehwag), cricketing is a physically and mentally demanding sport. For Tendulkar to keep delivering for this long is a feat that only FedEx can match.
2. Being The One Man Team
Once upon a time India didn't have a team, they had a bunch of guys who turned up to play every now and then and casually fell apart any other day except when playing Pakistan. There was nobody around to help around and they were led by the corruption king Azharuddin. It was Sachin or nothing.
He soldiered on despite having no support from team mates and administration alike and having the weight of a billion fans expecting miracles every game. No cricketer in history has had that much weight on their shoulders, and he survived.
3. Being the First to 200
We live in a crazy world where 434 has been gunned down and Chris Gayle nearly hit a double century in a T20 slog. But we mustn't forget that the first man to 200 in an ODI was in fact Sachin, yes I know I wouldn't talk about records but I think its significant that it was an old-school cricketer that
broke the barrier
before anyone else.
And this was despite Dhoni's best efforts to steal all the strike and leave him stranded! Yes that really happened, the Indian crowds booed while he kept rotating the strike back to himself. Since then though Sehwag has also done it and many others will. Dhawan and Kohli are making
350 look easy
and an average joe like Rohit Sharma is the latest to join the 200 club. Even Dhoni is beginning to question all the extra help the modern day batsman gets, and by george he's got a point.
4. Winning the World Cup
Many will recall my good friend Dhoni being the 'star' of the 2011 World Cup victory, when in reality apart from that World Cup final knock (where he was outscored anyway) he did basically nothing but manage bowling changes and handle the press.
After a whopping six attempts at it, Tendulkar finally got there. In most World Cups he was immense (lets just forget about 2007) and in 2011 he made centuries against England and South Africa and crucial fifties in the quarter and semi finals. These two matches were much closer than many might care to remember, only he and Yuvraj had a clue against Australia and only him alone in that
bizarre slop of a match
against Pakistan.
5. Being A True Sportsman
The closest thing Tendulkar ever got to showing dissent was at the famous Bucknor flop in Brisbane 2003, and even then it was a brief look of astonishment before tucking his bat under the wing and walking off quietly.
That was him, no fuss, no back chat, the only thing that ever talked was that swishing blade of his. Its fair to say that he is the most respected opponent bowlers ever faced, even the potty mouthed Glenn McGrath generally had nothing to say to him directly.
Sachin Tendulkar is the last member of the class of the 2000s that rose India from shame to glory, they were the gentlemen Indian cricketers of the yesteryear and they will be missed. It is a shame that a group of talented but arrogant brats are replacing them.
Tendulkar the cricketer will always be remembered, but Tendulkar the sportsman should be remembered even more fondly.